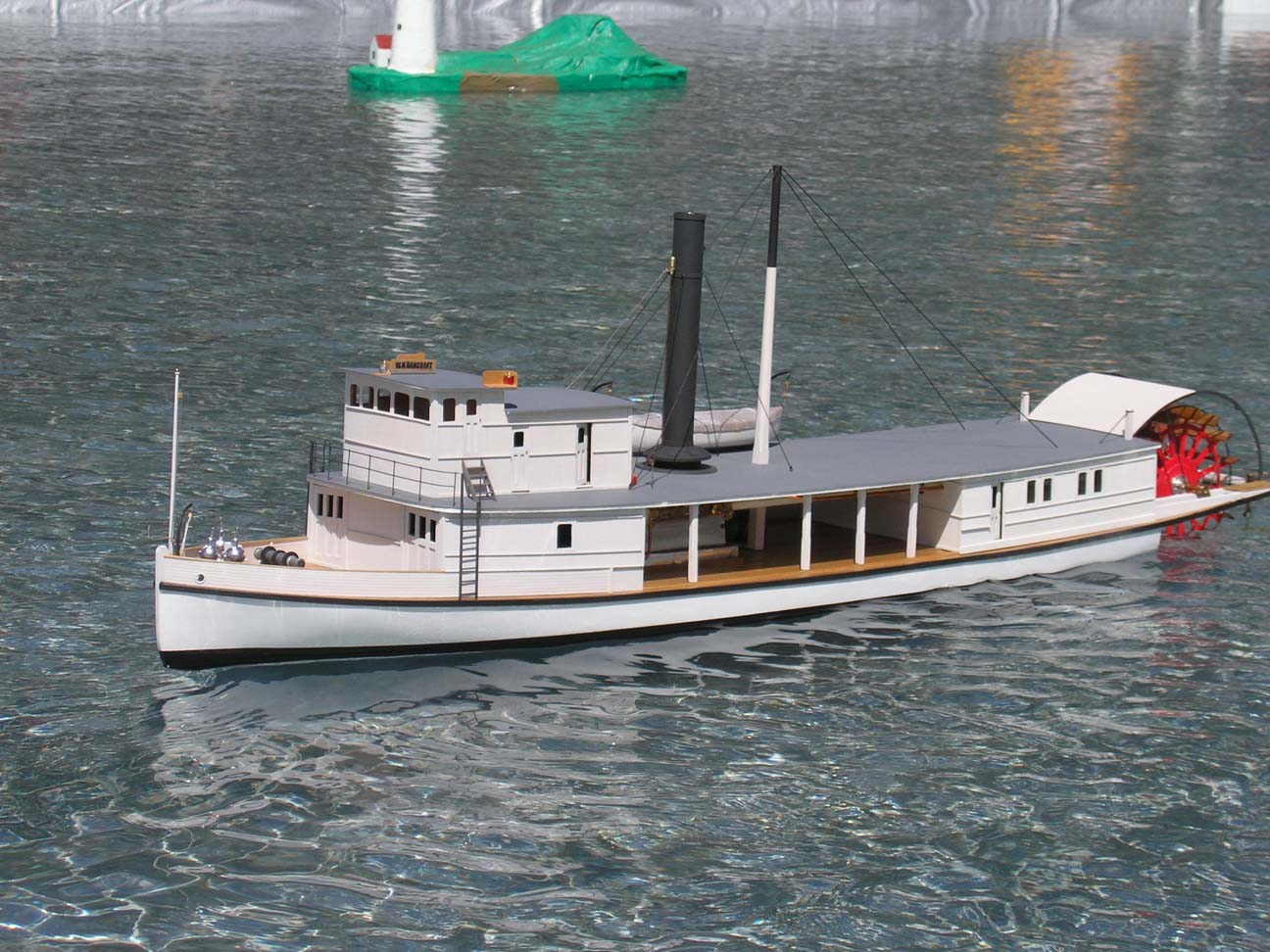 The W.H.Bancroft is an Alaskian river fish and supply boat built around the turn of the last century. It is built from the plan by J.Fryant, enlarged from 1/4" to approx. 3/8" . It's powered with a 2 cylinder homemade vee engine and the boiler fired with Propane/Butane gas. The engine is geared down 4:1 driving a Scotch yoke turning the paddle wheel around 80 rpm. Built by Rich Blackham.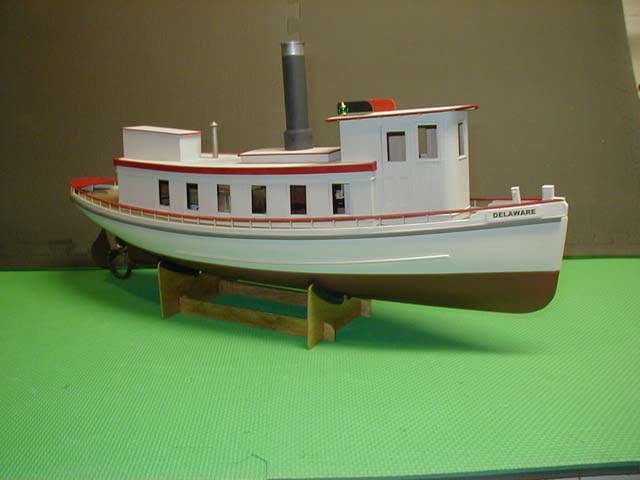 The Delaware is modeled after a 1906 Chesapeake Bay river tug. It's powered with a homemade 2-cylinder vee steam engine. The boiler is also homemade and fueled using a Propane/Butane gas mix. It has full throttle and reversing capability. The real boat is in the Chesapeake Bay Marine Muesum at St. Micheals MD but is not steam powered. I decided to steam it. Built by Rich Blackham.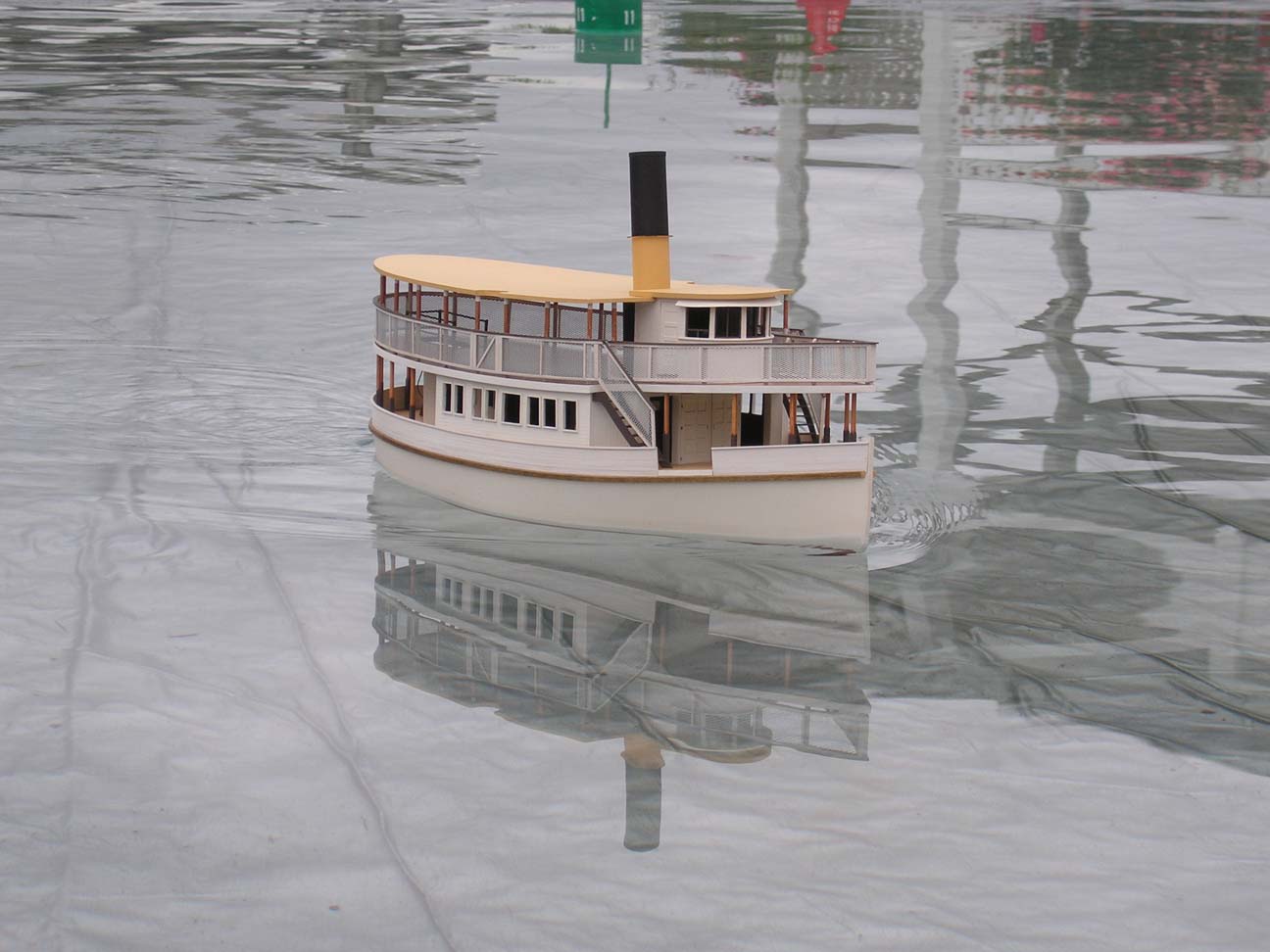 The Sabino is scratch built. The hull is a modified Midwest launch design. It's powered by a homemade single cylinder steam engine and boiler fired with Sterno. To have speed and reversing capability the boat has a Kitchen rudder.